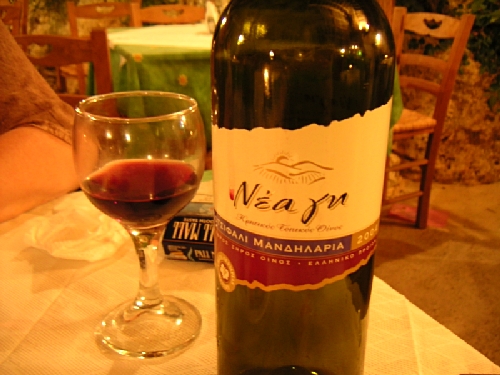 When back in our base in quiet Gerani, we explored PANO PLATANIAS.
And there we found the devoutee's tavern.
It's called Restaurant HAROUPIA!
GO THERE while in Platanias. - And enjoy Nea Chi with your food!
And when walking down,
step into HERBS & SPICES.
You'll make some nice finds, also wines, like Nea Chi and others.
And you will meet Giorgos Georgakakis.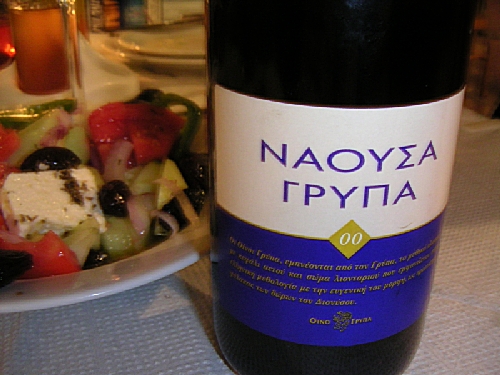 Or take another turn to enjoy NAOUSSA GRIPA
somewhere else! In Chania's harbour, perhaps.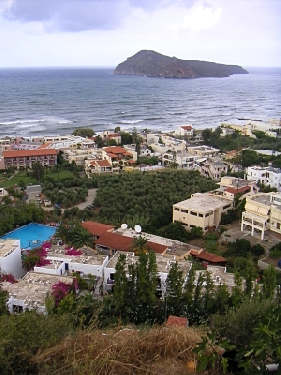 But while you are in PANO PLATANIAS,
you can see this island.
The KRI-KRI will await you there
even if you can go there only once a year!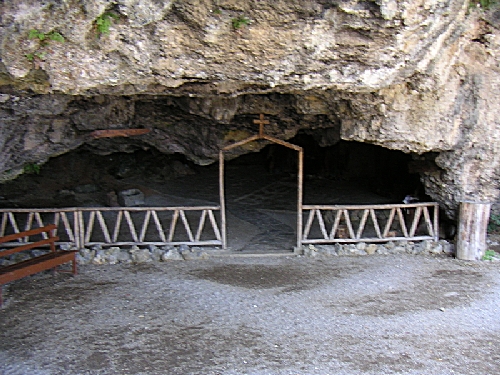 But, we headed also west of Platanias, Chania.
Towards KISSAMOS (Kastelli).
Just past Kissamos there is this shrine inside the rock.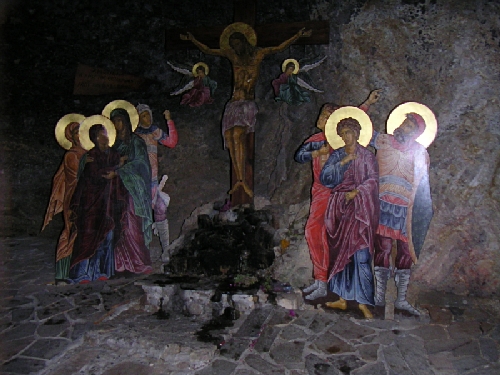 And this Greek Orthodox, or simply religious, view inside, ofcourse!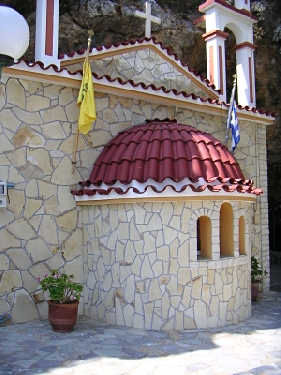 But, the outside is beautifully like this.