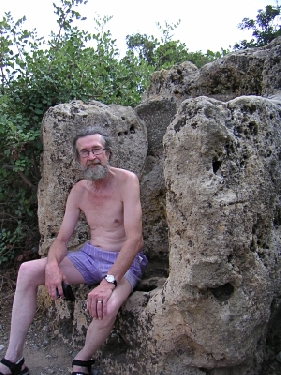 Somewhere near FALASSARNA, very west on Crete,
there is an ancient harbour.
Fortunately there is also an ancient stool of rock...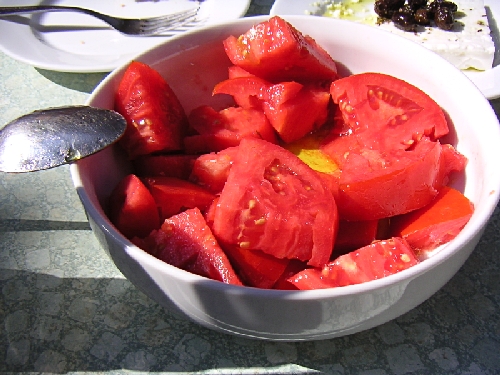 ...and by the beach you can have this nourishment!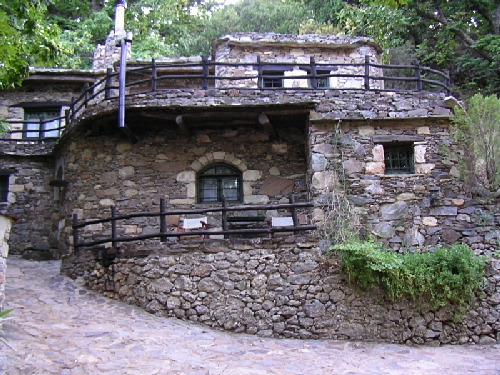 We'll return to that beach...
...but now there's a great turn in our travels.
We went to MILIA! (You should, too.)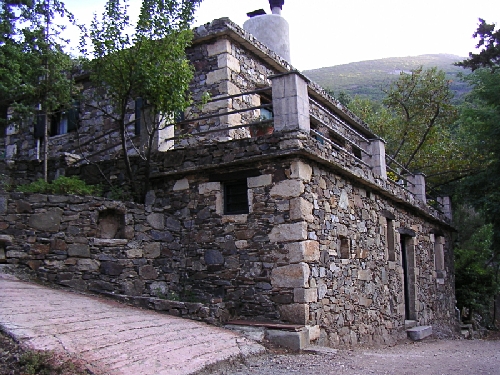 MILIA is a lovely dead-end along a perilous mountain road.
The road leads to a village with 6 to 7 houses. All in this style.
And to an excellent restaurant where open wood-fire is the word!
And you can lodge there, if you book well in advance.
The surrounding nature is unbelievable!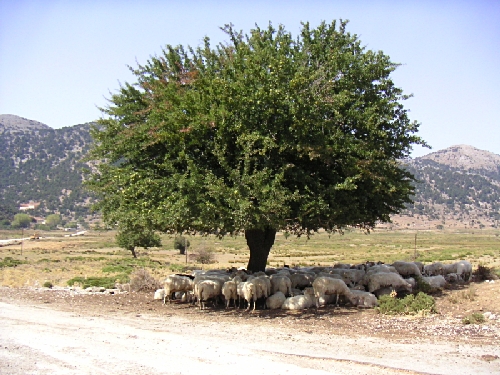 Being swift travellers, we headed also towards OMALOS,
and the Samaria Gorge.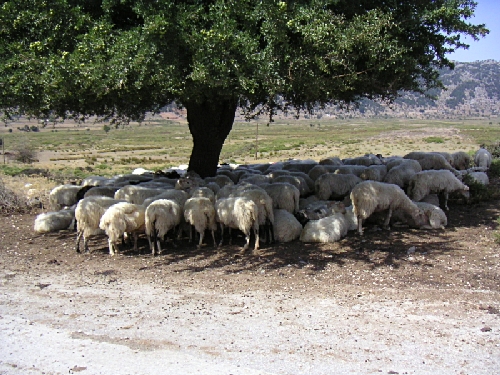 When it's well over 30°C in the shade...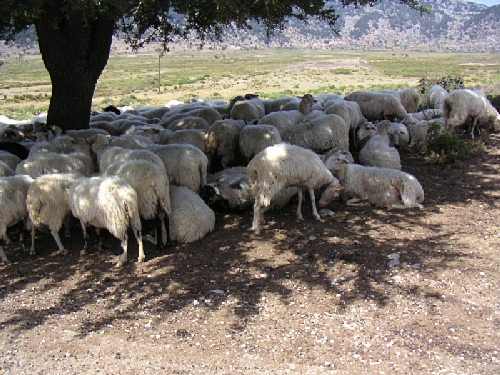 ...and a lot more in the sunshine,
it's no wonder the sheep seek for even a little bit of shade.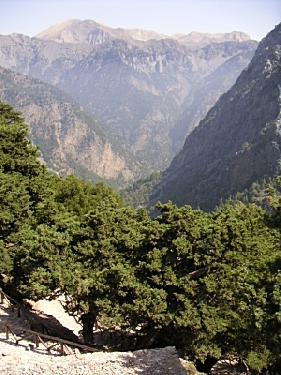 After all sheepish ordeals we hit SAMARIA GORGE!
You are welcome to WALK!