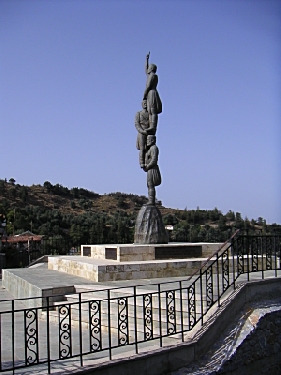 Cretan skirted warriors are honoured on top of another.
A magnificent view is revealed behind the statue in a tiny village
somewhere between Omalos and Chania.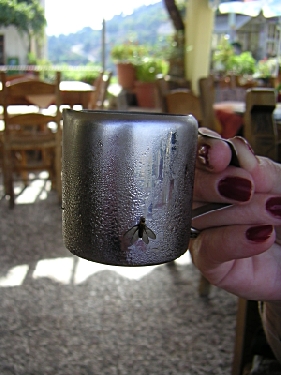 Just by the statue there are amazingly 5 tavernas - in the middle of "nowhere".
And a friendly fly accustomed to "air-conditioning".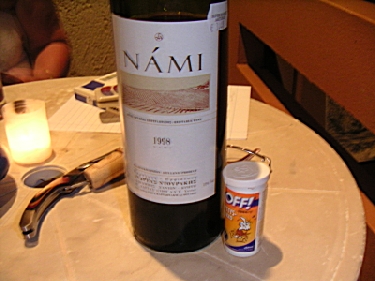 But all travels must come back home!
Here we are on our Gerani balcony.
With a mosquito stick (OFF!),
and a wine labelled "NÁMI",
which means "childishily delicious" in Finnish.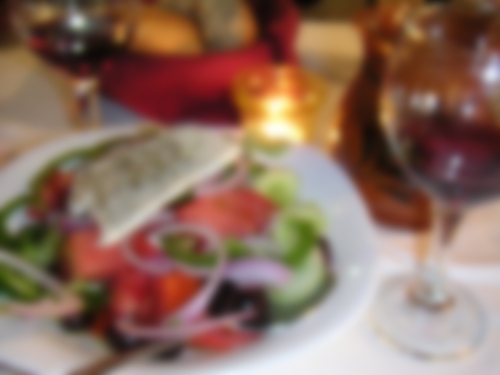 Perhaps the "NÁMI" is a reason why this plate is so deliciously soft
in a restaurant in Chania's Venetian harbour.
And especially when there was live Greek music!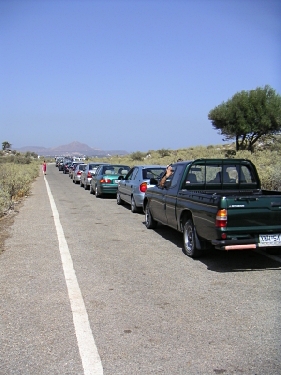 This is a story altogether different.
It's the next day.
We and some thousands of travellers
thought the mountain road leads somewhere...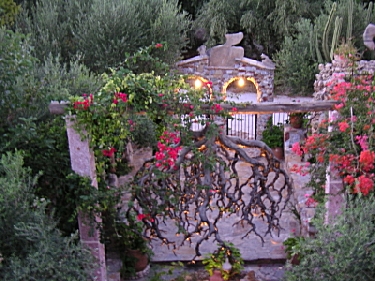 Fortunately we passed through to Kalives, and to Koumos.
This is just a glimpse of what is there!